16 ribs Fashion Women's Straight Umbrella
Stylish walking length 16 ribs Fashion Women's Straight Umbrella is made with extra wind defender features. The ribs return to their original position time after time. This is what "windproof" means; never settle for less. Each rib and stretcher are highly engineered to give you reliability and durability. Extra ribs mean extra strength!

Women's Fashion 16 Ribs Straight Umbrella has a joint cloth protects umbrella cover from joint scratch. This will give protection to the umbrella from breakage.

This Women's Fashion 16 Ribs Straight Umbrella deserves your thumbs up in its fashionable design. It has stylish long curve handle provides you a very good and comfortable grip. Hang on a chair or hook conveniently with the strong loop handle. Safety runner for easy opening and closing. It can also protect your finger from being pinched.

16 ribs Fashion Women's Straight Umbrella are good for the rainy, windy and sunny weather. Although it has more ribs than another umbrella, it is not heavy. So, feel the enjoyment of all kinds of weather.

At Hyades Umbrella you'll get a top quality market umbrellas. We manufacture umbrella to suit every style, motif, and budget.
Contact Us For More Details Of Made To Order Umbrella Today!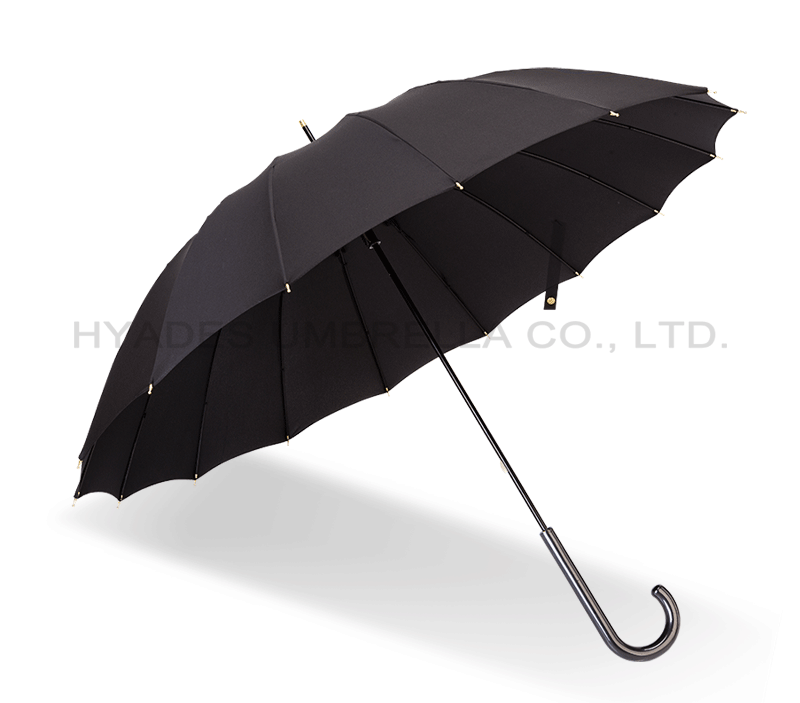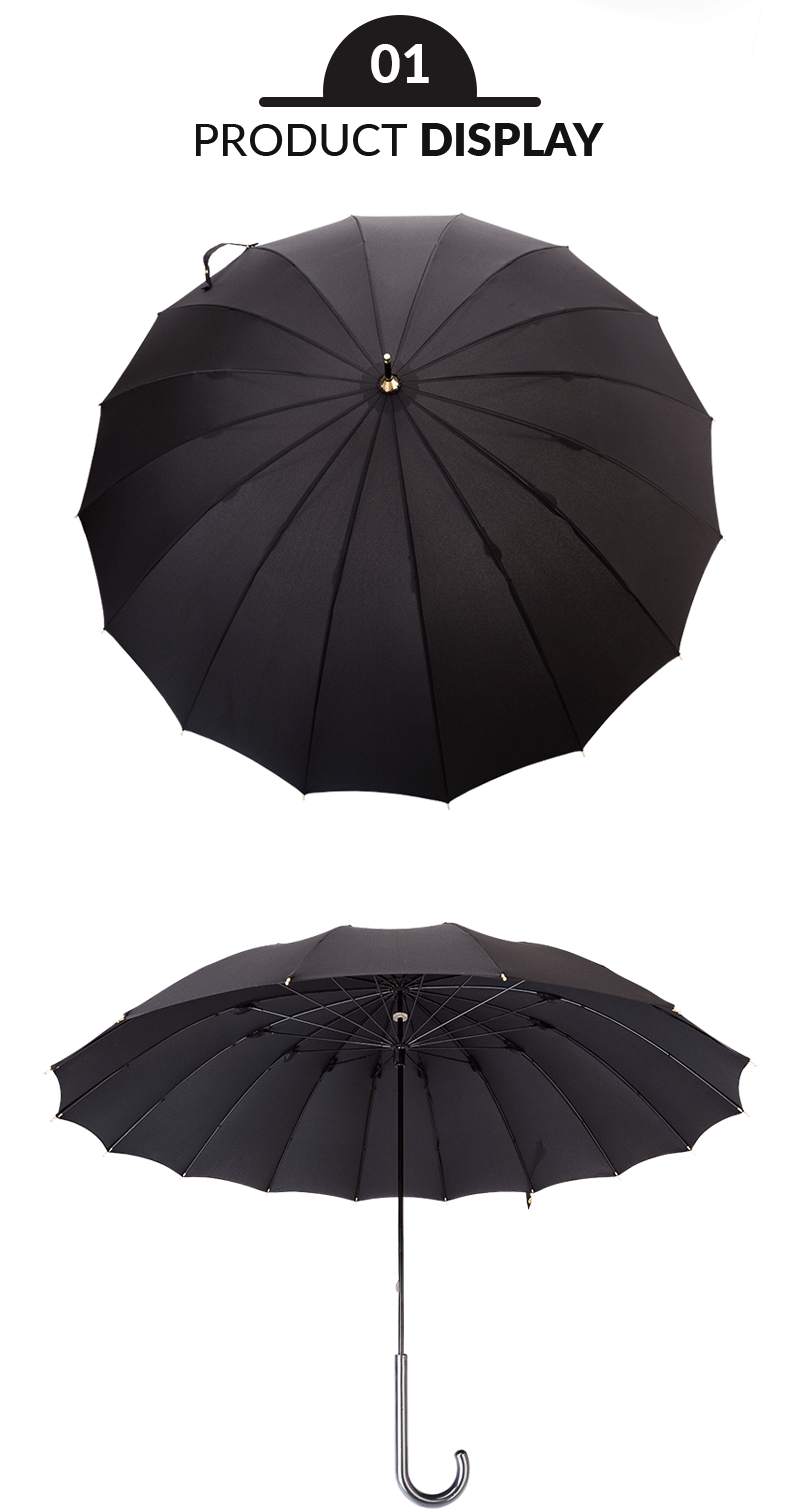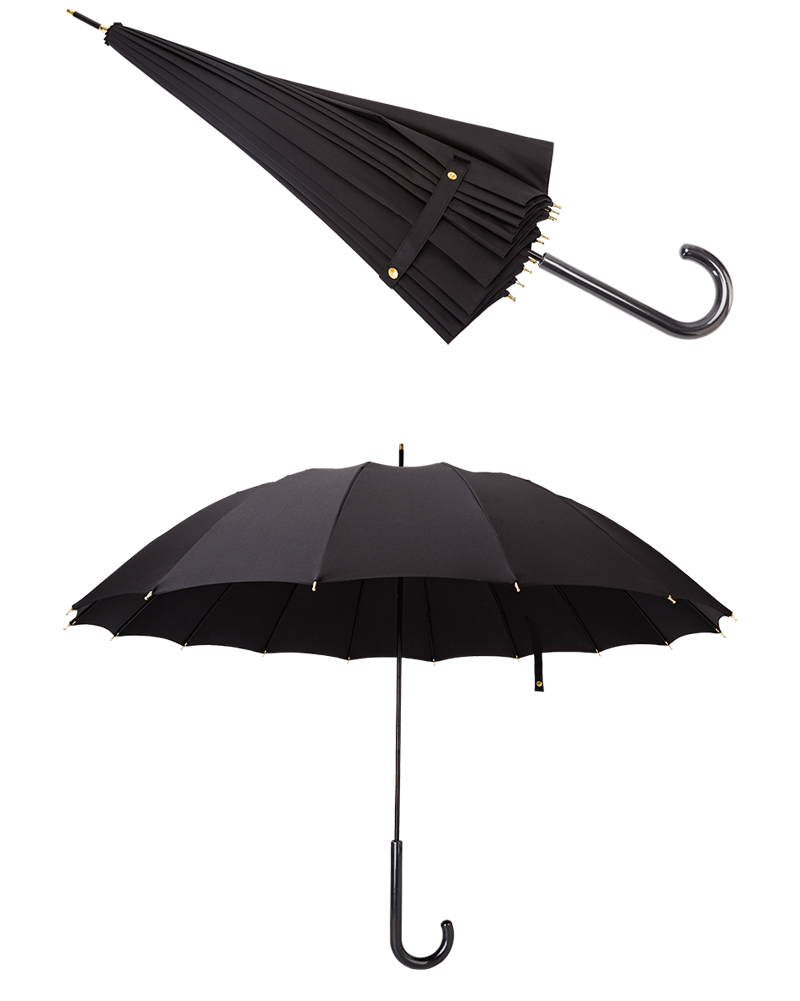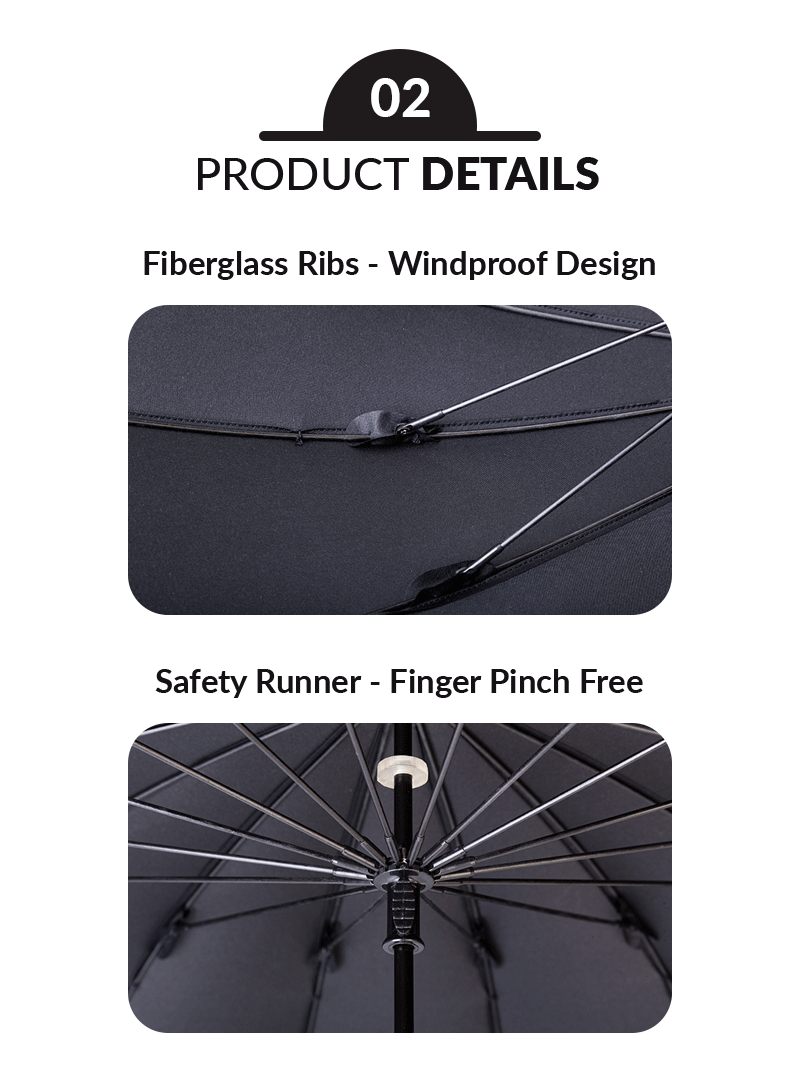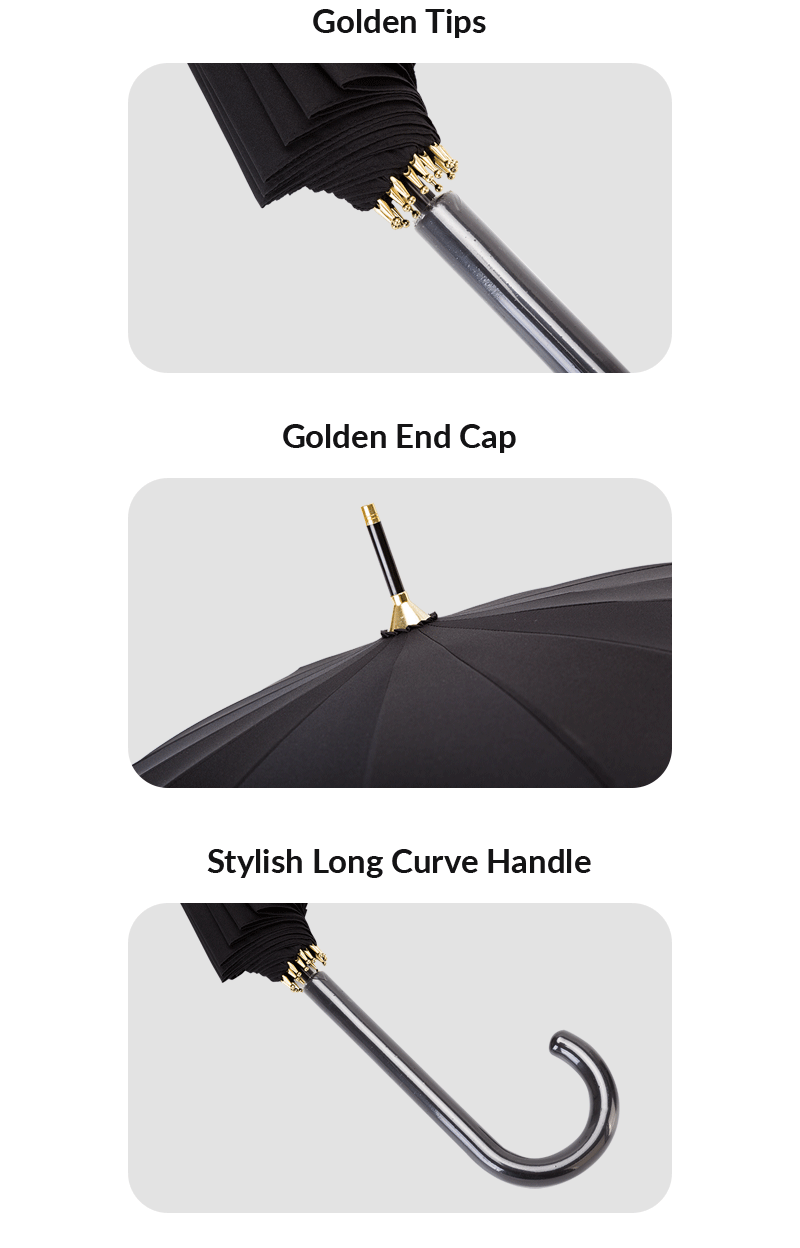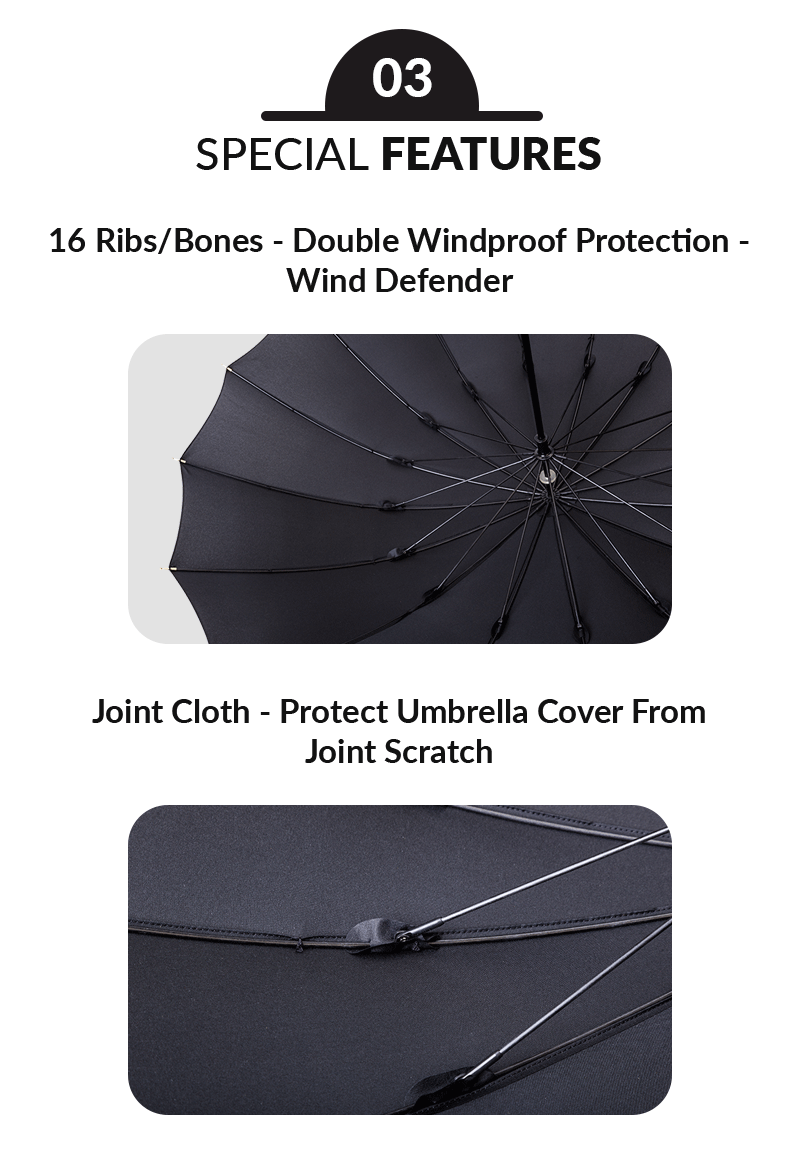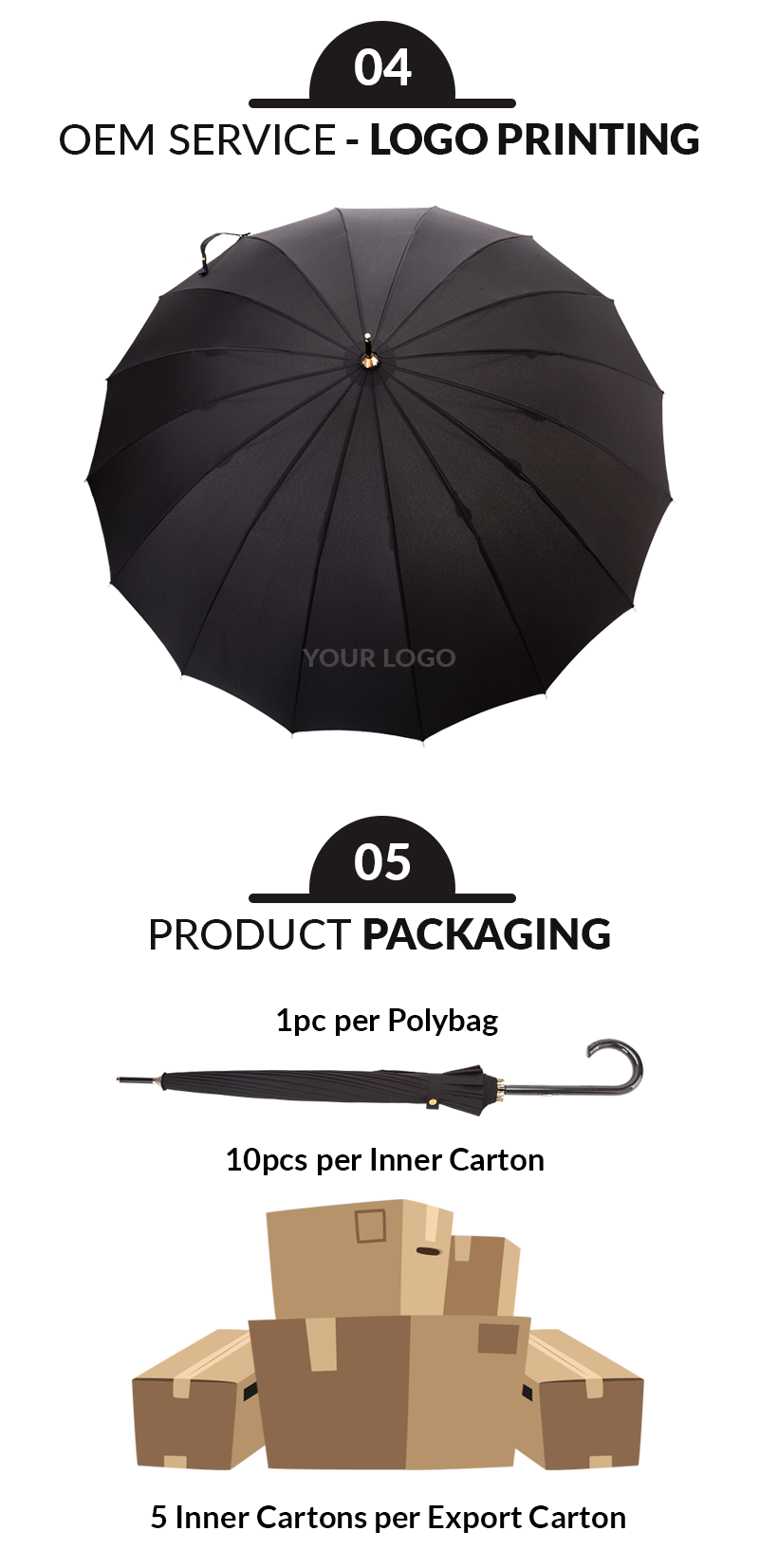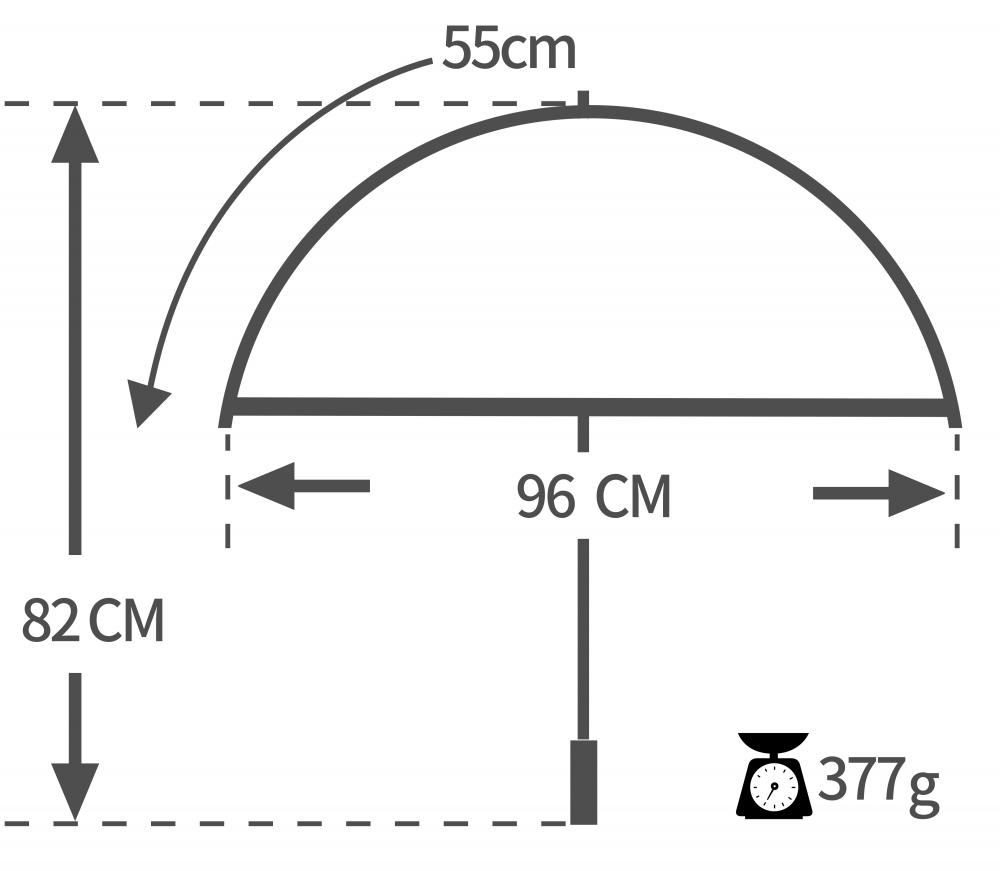 | | |
| --- | --- |
| *Details: | |
| Weight: | 377g |
| Arc.: | 55cm |
| Diameter: | 96cm |
| Closed: | 82cm |
| Height when open: | 82cm |
| Sleeve: | Optional |
| | |
| Fabric: | 100% Formosa Pongee |
| Silver Coating | Optional |
| Waterproof: | Yes |
| Water-repellent: | Yes |
| | |
| Frame: | |
| Shaft: | Black Metal |
| Ribs: | Premium Fiberglass (FRP) with windproof design |
| Handle: | Black Curve Handle |
About Us
Hyades Umbrella Co., Ltd. is a Taiwanese company specializing in manufacturing various upmarket and designer brand umbrellas. Our company's mission is to achieve the highest standard of quality in the field and to go above and beyond our client's expectations.
Our products range from stick umbrella's, folding umbrella's, auto open and close umbrella's, through to golf umbrella's. Children's sizes through to adults – Men and women's sizes and styles.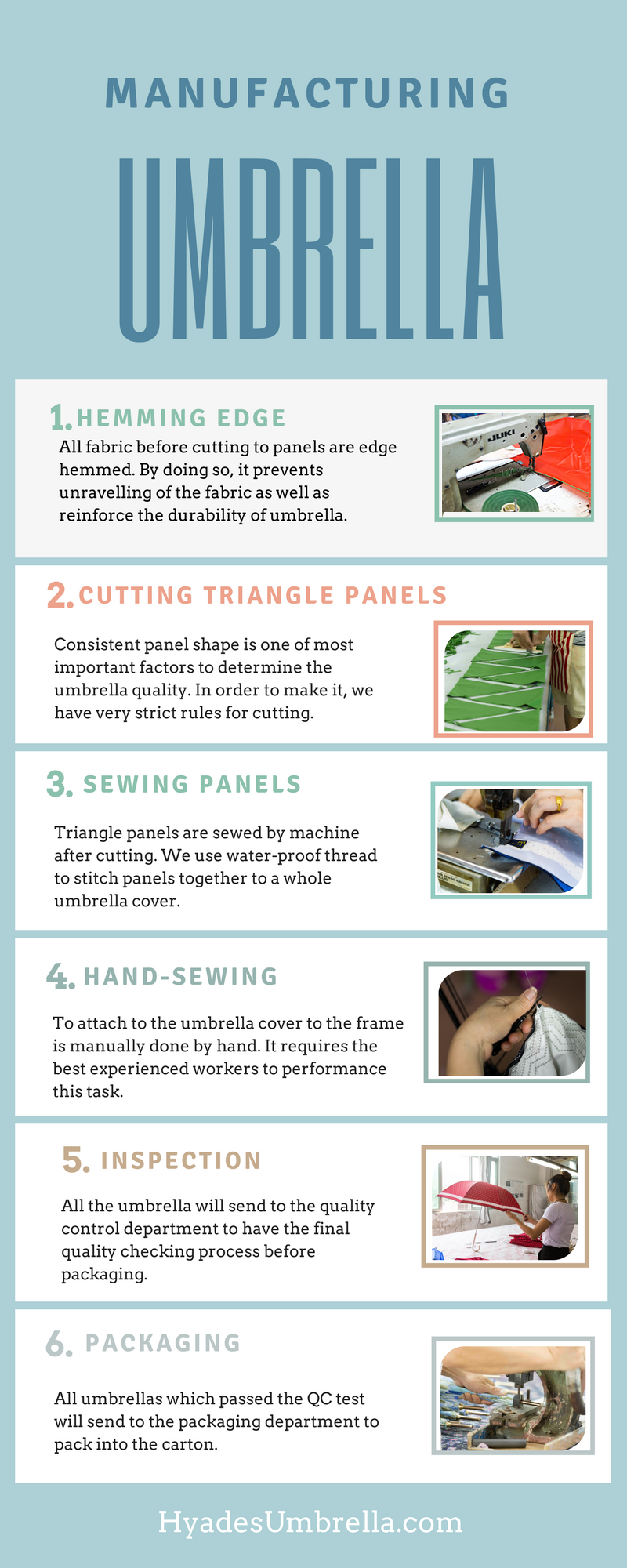 Elenco prodotti : Ombrello da donna > Ombrello dritto da donna